I've been on the lookout for a rug, you know this. I thought I found the perfect one way back in December but held off just in case it wasn't perfect. And, boy am I glad I did! I saw this lovely online but wasn't 100% on the color. We already have beigy colored carpets and I don't need a rug that is the same color! Luckily in person it was a much deeper, darker color.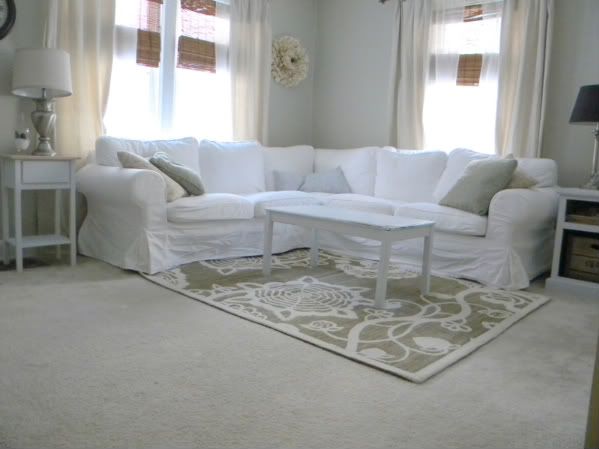 Greenish-graigeish.. Love. Girly enough for the women in the house, and manly enough for the..er.. men in the house. :)

It does seem to bring out the green in the walls, but I'm okay with that. It's my favorite color I might as well swim in it! I have a few things I'm going to tweak and move around and guess what? The room, will be done! Or as done as it can be until I decide to paint something. :)




First things first-- A chair for the empty wall!