*
i have to hijack real quick and tell you how amazing mrs. nato really is. She lets me call her and ask the same questions over and over and over..even at 2 am when she's at a club. Just kidding, she doesn't club..or does she. Bwahaha. but really she's been my heaven sent through this whole mess that I call life. and I heart her. A lot. I asked her and her sisters to adopt me into their clan. Still waiting for the paperwork. Besides being amazing at telling me over and over that I'll be okay, she makes me laugh, the kind of laugh where you snort..and it's always in public and people stare. Enjoy her. I sure do.*
hey friends,
my name is jami nato. i craft. i'm married. i have some kids. i cuss sometimes, but i really love Jesus.
here is my family. we are perfect. we have no flaws and we wear 50's clothes everyday.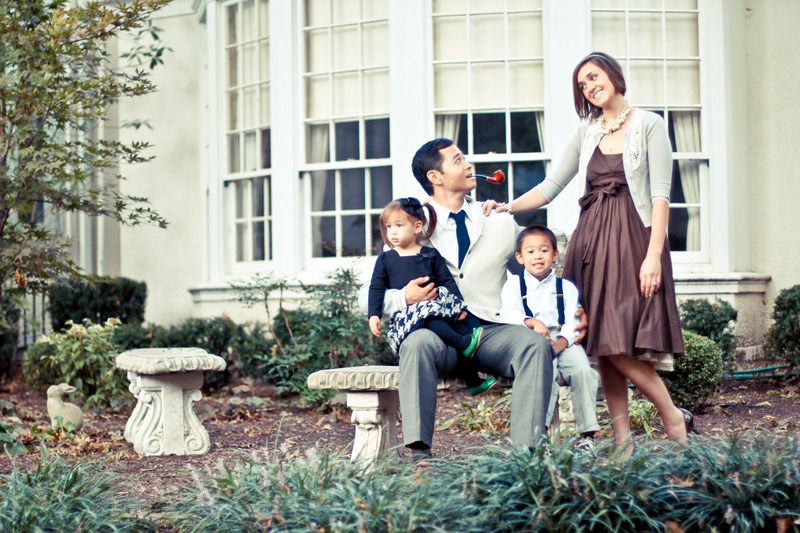 ok kidding. we only wear 50's clothes every other day.
let's stop talking about me and talk about rachelle. do you love her? one of the strongest women i know. and funny too. she has a lot going on right now and needs some encouragement and love. because she is walking through some pretty rough waters. let's all try and shower her with a little extra love the next couple of weeks.
*************
alright, i have no transition from that to the sweater pillow tutorial. so ya...
anyway, i saw these glorious sweater pillows on the mighty intranet for sale.
wait, what? no tutorial plus you want me to buy things? pshhhh, ruuuuuuuuuude
. so i had to be creative and figure it out. and i also had to convince my husband that some of his brand name sweaters were looking pretty ratty. because really, they were. and then he was like,
hold up, why do you want my sweaters so bad?
i caved and told him i just had to make a sweater pillow. now picture rolling eyes from said husband.
so here's what i did. i mean, it doesn't look exactly like the flower pillows i got the inspiration from so i'm going to try again because i used way too much sweater. shwhatever, who cares. and they kind of look like
pillows
i've made on here before. but, double shwhatever. go with it.
1)steal a sweater from your husband. cut it into 1 inch-ish strips. the longer the strips, the better.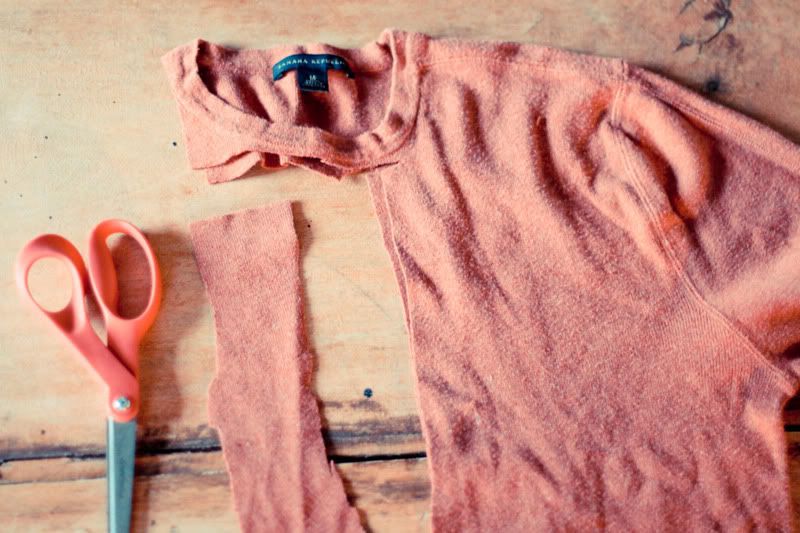 2)find a pillow in your basement. if it's square(which it probably will be), sew the corners back, like so. (again, super jimmy rigged because i didn't want to buy a round pillow).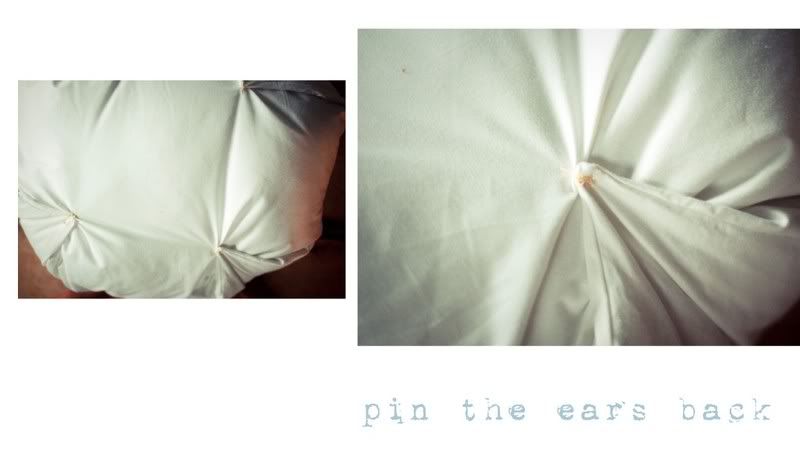 3) start on your flower. the center, i just folded it until i thought it looked like a bud of a flower. at first i sewed this part into the pillow. then i just kept sewing around every so often. but this got too time consuming. i got out the hot glue gun. much easier. i just glued the fabric down as i went. um, jimmy rigged to the max, but uhhh-mazing.
you can see how i folded my strips of fabric so that the rough edge of the cut shows.
4)keep going tediously around the pillow. towards the end, i just layed the strips flat because it was faster and it still looked cute.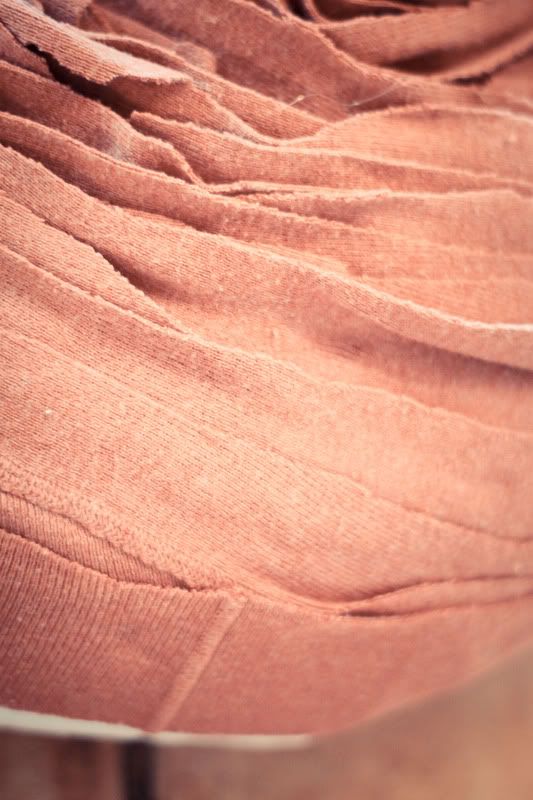 5)cover until you get to the back. cover the back if you want. or don't. i did, but man, i got crazy in the back and it looks hilarious. it's the thought that counts, right?
now you could definately sew this. i just jimmy rigged it with hot glue because i hate sewing.
so go with it.
ok, ready. set. go cut up your husbands sweaters!