Can you guys believe it's almost February? Where the heck did January go, seriously? My littlest lovie turns three on the fourth so we don't go all out V-day too early because I don't want her growing up thinking we skip over her birthday decor but, something simple was definitely in the works. I was over the winter scene that was previously hangin' out. Plus! Beth decided to have a Valentine's day mantel party and I can't skip out on a good party. True story.

So, enjoy our so *SIMPLE* it's sick Valentines decor.

Annnddd...GO!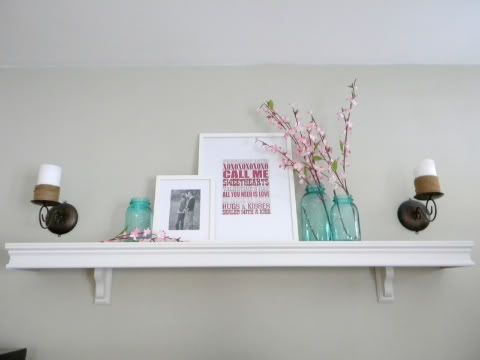 I used a free printable from the girls at
Eighteen25
, love their blog.
A photo of the hunny-bunches and I giving a little PDA, I think this is the only picture up of him and I together, how sad is that?
And, blue ball jars- LOVE these. Love love love.
Some simple cherry blossoms to add a little romance.. *Wink*
I love it. I love that it doesn't
scream
Valentine's day, but it does.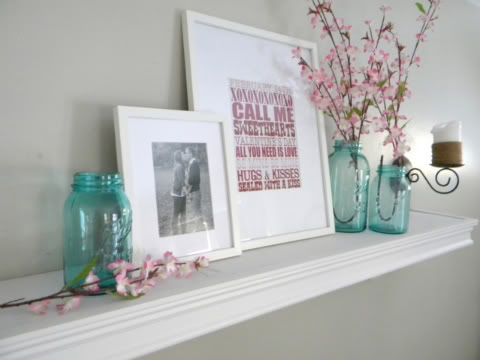 That all makes sense, I know.